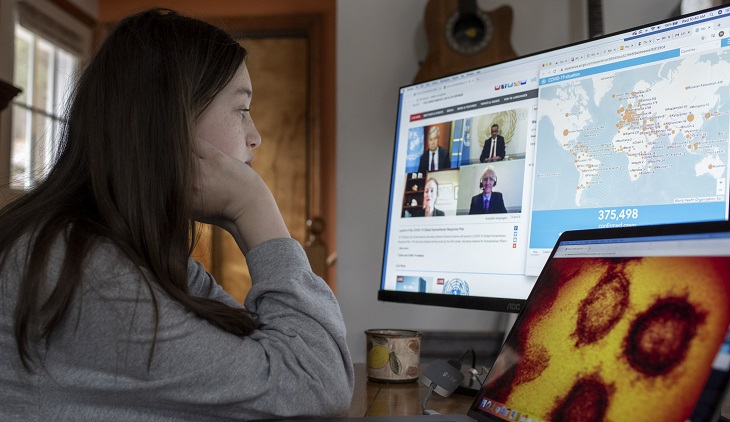 The coronavirus pandemic reshaped the work landscape. These days, most organizations are offering remote positions to attract and retain top talent. Remote work is today's new standard, and it has proven to increase productivity. For that reason, several organizations are investing in new education technologies to offer better services.
During the lockdown, many education companies began to take action and offered online courses to survive. However, Covid-19 not only has changed the way we learn and teach. In fact, it has affected the education industry in several ways. Hence, if you want to get a better idea of Covid-19's impact on education, reading this article is the best you can do.
Online Education: a New Way to Learn From Home
Over the last few years, remote work has been offered as a benefit. With the increasing demand for remote services, online education is a new trend reshaping the way we learn. These days, online coding bootcamps are among the best ways to get skilled. During the coronavirus unemployment crisis, they played an essential role in helping jobless workers survive.
In the digital era, tech skills are indispensable. Hence, many decided to learn new skills during isolation. Coding bootcamps provide students with schedule flexibility and in-demand content to enable them to stand out. Years ago, starting a new career from home was almost impossible. But today, if you want to become a cybersecurity expert without leaving the comfort of your home, you can do it.
E-learning is becoming more popular day after day. Consequently, more schools and universities will offer remote services to those who seek to learn from home. Although many think remote learning is ineffective, it has proven to increase student satisfaction. By creating machine learning algorithms, companies can gather valuable information from students and design more personalized courses. As a result, meeting each candidate's requirements isn't a challenge any longer.
Furthermore, the experience inside and outside class has been enhanced with the help of mobile apps. In fact, decades ago, learning outside the classroom was almost a Sci-Fi thing. Nevertheless, since mobile apps can be used by students anywhere, they have allowed learners to develop their potential wherever and whenever.
Increased Homeschooling
Homeschooling has increased even though online education is becoming more popular each day. This is because not everyone has access to the Internet or has the right tech tools to attend online courses. Additionally, after the coronavirus unemployment crisis, many parents remain jobless and can't afford to pay for private education.
Although public education is still an option, it doesn't meet parents' expectations in many countries. Consequently, several adults have decided to develop their own schooling program to trace a new way for their children's future.
Closed Schools: a Factor Increasing Parents' Workload
In 2021, several schools and universities stay closed. As a result, parents' workload has increased significantly at home. Remote work has proven to improve workers' wellbeing. They can spend valuable time with their family members and make their own schedule to pursue passions and do their work duties. However, with kids at home, most parents have become teachers indoors.
When we talk about education, we must remember that teachers are a guide to learners. With remote learning, communications and interaction can be difficult. Therefore, most parents must help their young kids with their school work. Otherwise, they might start falling behind.
Lack of Inclusive Learning
One of the biggest concerns nowadays is the lack of inclusive learning. When we think about remote learning, we believe everything is fantastic. Nonetheless, some individuals require special assistance during their learning process. For example, kids with particular disabilities need, in most cases, human interaction and special procedures to move forward in their learning journey.
Although most parents are making great efforts to give their kids what they need, these initiatives aren't making a significant impact. The lack of features in online technologies makes online learning less accessible for students with disabilities. Also, the need for special assistance make students with disabilities more likely to have even lower educational achievements.
Conclusion
In general, remote learning will keep gaining more ground in the following years. Day after day, more companies invest money in new technologies to make education even more accessible. In other words, no matter what your needs are, you'll be able to get the right education. Regarding parents' workload at home, it might decrease once schools reopen and students begin to attend on-site classes.
On the other hand, If you're currently jobless and seek to start a new learning journey, don't hesitate to enroll in a coding bootcamp. At Thinkful, for example, you can become a web developer and increase your job opportunities. Keep in mind that web developers are in demand, and according to Computer Science Hero, there are over 181,000 open job listings.
Categorías