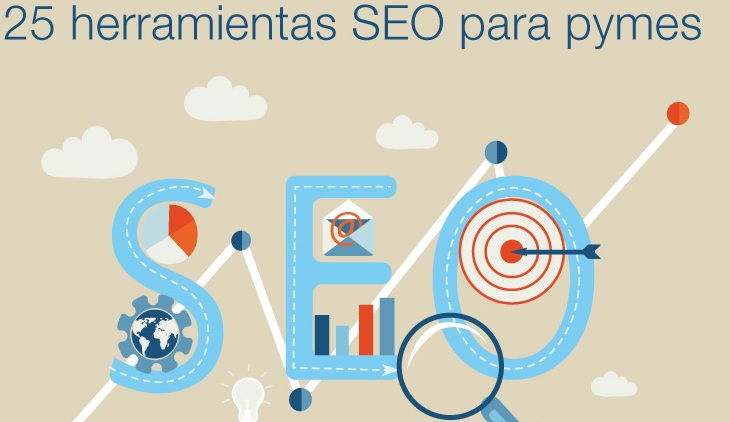 Thanks to artificial intelligence in search engines and its role in SEO and digital marketing, the future is already here. We must recognize how artificial intelligence can influence our search and help us understand what our users and customers want. The future of SEO with AI technologies is all about personalization and data utilization at a level we could never equal without it.
This articleexamines how AI is currently used in search engines, why it calls for better SEO tactics, and what the SEO industry may expect from this technology.Let's start!
There are already SEO components in the development of graphic content. Gaining popularity on YouTube and other visual content websites may be helped by elements like descriptions, video length, and keyword labeling. The quality and algorithmic selection of some graphics may require adjustments by content producers as AI technology improves. Optimizers should consider these advancements.
As AI becomes more intelligent, quality will become more important in SEO. Quality will become increasingly important because any metric might work against you. Develop for the future using social media marketing that exhibits a high level and dedication to authenticity. Create targeted email campaigns and advertising that promote your business while being personalized. Robustpersonalization and engagement elements in your content should be a part of every component of your online marketing and SEO plan.
AI might provide a multitude of risks and challenges for SEO professionals and marketers. For instance, SEO is growing more difficult and sophisticated due to new more complex and unpredictable algorithms. AI may reduce the control and transparency of SEO as they depend more on AI and less on human input and feedback.
AI may also present ethical and legal issues related to accountability, bias, and data security. And last, as more businesses and websites use AI and take advantage of its advantages, it can put greater pressure on SEO and increase competitiveness.
Some people may draw attention to the ethical dilemmas raised by AI in marketing. While preserving the confidentiality and privacy of consumer data, these technologies may be helpful for a marketing plan. Building trust in your brand is facilitated by developing and implementing an ethical AI and data strategy. Both internet advertisers and search engines that show their information can benefit from this.
In the future, when AI is widely used in SEO, it is vital to decide on an ethical approach to its use sooner rather than later.
Voice Search Optimization:
 With the popularity of smart speakers and virtual assistants, voice search has become a significant SEO trend. Search engines can comprehend voice requests using natural language processing (NLP) and AI-based technologies.
Compared to conventional text-based inquiries, optimizing content for voice search necessitates a different strategy. Businesses may utilize AI to find and add conversational terms and phrases often used in voice searches. Moreover, AI-driven speech analytics can provide information on how users behave during voice interactions, helping firms optimize their strategies.
SEO must include both keyword research and content optimization. AI can assist in automating and enhancing these processes, such as comprehending the semantic connections between terms, seeing search patterns, and forecasting user behavior.
 AI-driven technologies also help with content optimization, ensuring it is exciting and relevant for consumers. AI can identify the best-performing content and make suggestions for improving it by examining user behavior. Additionally, AI may assist in creating on-page components like headers, meta tags, and other essentials for SEO performance.
Enhanced user experiences:
User experience is crucial to SEO because search engines prioritize websites that provide a smooth user experience. By evaluating user behavior data, pinpointing problem areas, and providing tailored content, AI may help make users' experiences better.
Additionally, visitors may receive immediate assistance via AI-powered chatbots, which raises engagement and customer satisfaction.
Analysis of Data and Automation
By automating routine processes, AI-driven automation solutions are simplifying SEO efforts. Automating tasks like keyword research, backlink analysis, and performance monitoring frees SEO specialists to concentrate on more strategic projects.
AI systems may also examine vast amounts of data to find trends, patterns, and insights. By refining their SEO strategy for optimum impact, businesses can make smart decisions thanks to this data-driven approach.
Future perspective of both
The use of AI in SEO is no longer a trend or hype but rather a reality. Marketers and SEO experts must be ready toplan for AI and SEO's future while considering the role. The worth of human imagination and wisdom, the capabilities and restrictions of artificial intelligence, the advantages and dangers it poses, and its objectives and ambitions. The future of SEO can be shaped and influenced by AI with the aid of SEO experts and marketers. It helps them and their audience have a more efficient and brilliant SEO experience.
Ankita Guha is an insightful and creative content writer with over a year of experience. Upon completing her Master's Degree, she embarked on a content writing career. She currently works as a Content Writer for DigitilizeWeb, providing services like mobile app development, hybrid app development, wordpress development, e-commerce solution, etc. Her areas of expertise include content writing and technical writing. Through her work, Ankita aims to convey information in a way that educates and inspires readers.
Categorías
Tags