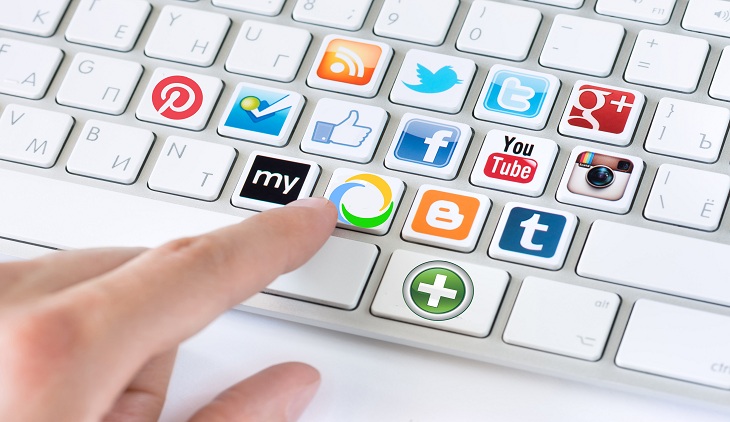 Todo los que tiene que ver con Social Media y Marketing en nuestros tiempos tiene una gran importancia, ya que los potenciales clientes pasan mucho tiempo en las redes sociales.
Ahora bien hay gente con mucha experiencia en el Social Media y Marketing, pero otros tantos que recientemente se inician en ese campo como profesionales.
Para ambos casos hoy les traigo una lista con 20 eBooks gratuitos de Social Media y Marketing, que seguramente te darán una mejor visión de todo lo que debes hacer para convertirte en un gran profesional.
1.- The Definitive Guide To Getting Started With Social Media Marketing
2.- Connecting with your customers: A guide to Social Media
3.- The Essential Guide To Social Marketing Campaigns by Offerpop
4.- How To Win In Social Media
5.-  58 Social Media Ideas to Inspire Your Content Marketing
6.- Tune Up Your Social Media Marketing: The Do's and Don'ts For Success
7.- An Advanced Guide To Social Media Marketing by Zesty
8.- The Definitive Guide To Social Marketing
9.- The Complete Guide To Social Media Marketing In Europe
10.- Facebook Content Marketing For Businesses
11.- Marketing for Facebook Timeline
12.- Twitter Content Marketing For Business
13.- The Complete Guide: Marketing With Twitter
14.- The Ultimate Guide To Google+ Marketing
15.- An introduction to Google+ for Business
16.- The Ultimate Cheat Sheet For Facebook, Twitter and LinkedIn
17.- How to optimize and measure your Pinterest business account
18.- The Future Of Social Media: Personalizing Business
19.- The Social Era Demands Social Selling
20.- Listen Up! The Definitive Guide To Social Listening For Smarter Business
El único detalle del listado es que son todos títulos en inglés, pero hace bastante tiempo que os compartí una lista mucho más grande con 321 eBooks para Social Media y Marketing donde si habían títulos en español.
Vía: Hongkiat
Tags