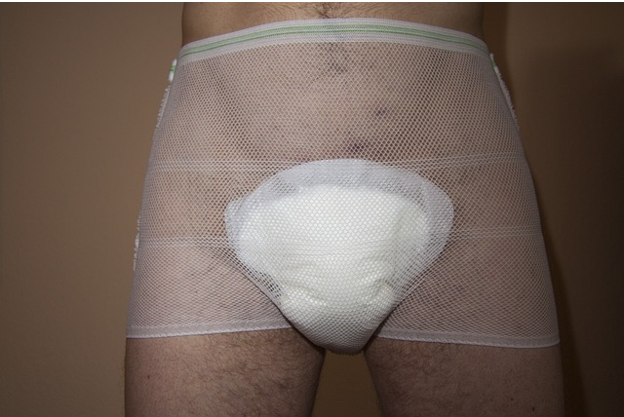 As per the Illinois Department of Public Health, around half of older adults suffer from incontinence, which involves the involuntary elimination of fecal matter from the bowel or urine leakage from the bladder.
This condition is especially common in women because of life events such as menopause, childbirth, and pregnancy. However, urinary tract infections and an enlarged prostate gland may also be major causes of this condition, both in men and women.
Wearing adult briefs or diapers can help individuals navigate their regular life easily. But choose the right product that fits well under the clothes, is comfortable, keeps the skin dry and fresh, allows for movement without leakage, and goes a long way towards ensuring comfort and peace of mind. Here are a few options for you to explore:
1.   Wellness Absorbent Underwear
Specifically designed to last for around 8 hours, this pull-on style of underwear helps people with moderate and light incontinence enjoy an active life. Available in medium, large, x-large, xx-large, and xxx-large sizes, this is the best adult diaper with NASA-inspired multi-layered InconTek® technology used by astronauts to continue their long missions in space.
This is a highly absorbent, skin-friendly, and environmentally-friendly adult diaper with a highly innovative design and an exclusive and proprietary scheduled changing system.
Easy to use, you can schedule diaper changes once in 8 hours and thrice in 24 hours, thus completely controlling urine leakage. You may also like this diaper for its convenient pull-on design and the extra protection it offers both day and nighttime.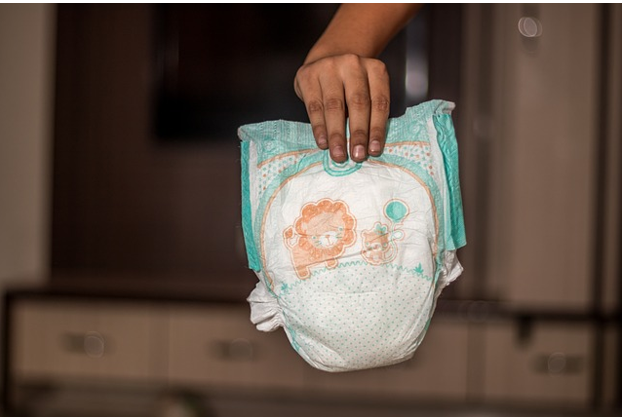 2.   Wellness Brief Superio Series
With a resealable landing zone and completely free of latex, this side-taped adult diaper offers 100% protection to people suffering from advanced incontinence. Its wider core also makes it the perfect adult diaper for those with bowel incontinence, not to mention the NASA-inspired multi-layered InconTek® technology that is a common feature in all Wellness diapers and pull-on.
Available in medium, large, and x-large sizes, this top-of-the-line adult diaper in white offers extraordinary protection. Odor-free, skin-friendly and even environmentally friendly, this diaper never tears or has pinholes due to constant movement.
This award-winning unisex adult diaper also features a white plastic back covering that does not make the usual crinkle sound common in other diapers. Its all-new SpeedSorb® feature allows it to absorb liquid up to 400% faster than Wellness diapers in previous designs. This way, the user's skin remains dry for an extended period.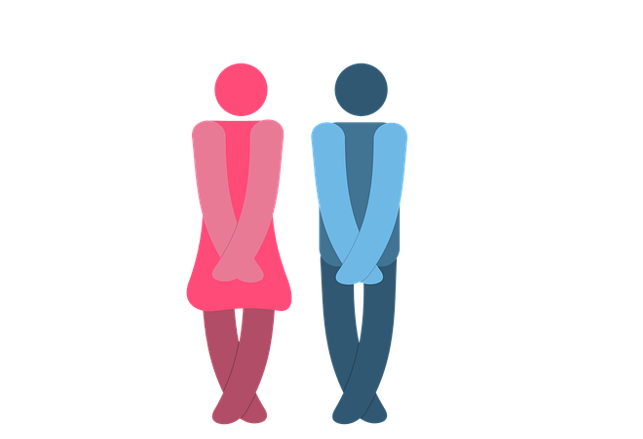 3.   Tranquility SmartCore Disposable Brief
This superior quality, highly absorbent adult diaper works for fecal and urinary incontinence and is absorbent enough for night and day usage. Perfect for extended wear, this brief-style diaper with adjustable tabs fits snugly around the waist, thus preventing the chances of leakage.
The cuffs around the leg openings help circulate moisture to the diaper's absorbent core. Its breathable side panels keep the skin fresh and dry for a long time, thus preventing all kinds of skin issues due to extended diaper usage.
To indicate due changes,  its wetness indicators turn blue from yellow, which makes it the ideal product for those cared for by caregivers or on complete bed rest.
4.   Attends Underwear
If you want a comfortable pull-on adult diaper that offers ease of movement, the Attends Underwear is for you. Made of breathable cloth material that promotes skin health and features a snug-fit elastic waistband, this underwear fits discreetly under clothes. It is also easier to remove as users can tear both sides or pull it down for added comfort.
Odor Shield technology in this underwear manages odor, while the Confidence Cuff Protection feature prevents urine leakage around the legs.
5.   Abena Abri-Flex Pull-Up
Boasting tear-away seams, comfortable cloth backing, and an in-built odor management system, this gender-neutral Abri-Flex pull-up diaper from Abena is a hot favorite. Perfect for both bowel and urine incontinence, this is one of the best adult diapers for daytime movement as it comes with a top-dry absorption layer that keeps the skin dry for a long time. You can also use it for overnight incontinence protection.
6.   North Shore Go Supreme Pull-On Underwear
With a wetness indicator to show the time for a change and a maximum absorbency feature, this pull-on adult diaper from North Shore keeps you dry for about 8 hours. It is designed for fecal and urinary incontinence and is one of the most excellent choices for active individuals who require maximum protection from a latex-free diaper.
Perfect for both men and women, you can get the Go Supreme diaper from small to XXL. Its exclusive design offers a snug fit around the waist and thighs, thus preventing leakage.
7.   McKesson Unisex Adult Absorbent Underwear
This underwear from the house of McKesson is one of the most classic examples of an adult pull-on diaper with tear-away seams. Available in medium, large, and extra-large sizes, this diaper with a light absorbency level keeps wetness at bay and reduces urine pH. This further helps to prevent skin issues and control urine odor.
This diaper's soft, breathable fabric offers added comfort to the users. Available in an easy pull-on and take-off design, this gender-neutral adult diaper is free of natural rubber latex and does not feature adjustable tabs.
The Bottom Line
Getting a hold of the best adult diaper that suits your requirements may take time and research. However, once you find the right product, it becomes easier to stay dry. Though the above adult diapers will be a great choice, consult your doctor for special product recommendations for your condition.
Categorías
Tags