Do you ever feel the need to get out into nature? Do you still wish to avoid the dense wilderness despite this feeling? You can have your cake and eat it too by going car camping. As strange as it may sound, automobile camping was designed for folks like you.
You may be wondering what it has to offer. It combines nature, comfort, and security. So, vehicle camping is the way to go if you want to feel safe from the dangers of the wilderness while still camping. Follow this guide to learn everything there is to know about car camping.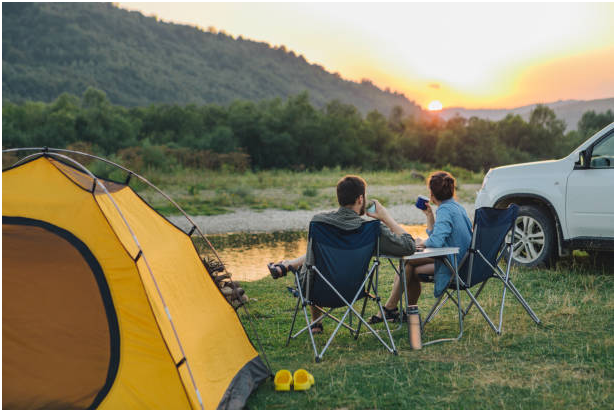 What is Car Camping All About?
You will know from the introduction that car camping is a form of camping that takes place inside a vehicle. It is leaving your automobile at a campsite and retiring to your car tent at the end of the day. You'll agree that it's a great idea, even if you're just now hearing about it.
Automobile camping offers greater room for storing your gear and equipment than backpack camping. It's also possible to appreciate nature's beauty without compromising comfort. All would adore that.
Things to Consider When Planning Car Camping
1. Selecting Your Location
The first step in organizing a car camping trip is investigating potential destinations. Campgrounds are worldwide, but state and national parks are the most well-liked. Even so, consider the following factors when selecting a location:
1. Closeness
Planning your first vehicle camping vacation somewhere nearby is best. To begin with, it cuts down on travel time, which helps to prevent fatigue during the journey. If you can manage, trying far-off places is fine. Pack a few water tanks, as you might be thirsty during the trip.
2. Features
There are many campgrounds worldwide. However, they all have various facilities. Some even provide none at all. Make sure the option you select suits your tastes.
It is best to select campgrounds with amenities like running water if you are a first-time camper. However, if you find yourself in a place that lacks this essential convenience but is near water sources, bring water tanks with you. You won't have trouble cooking, cleaning, and performing other tasks with water tanks.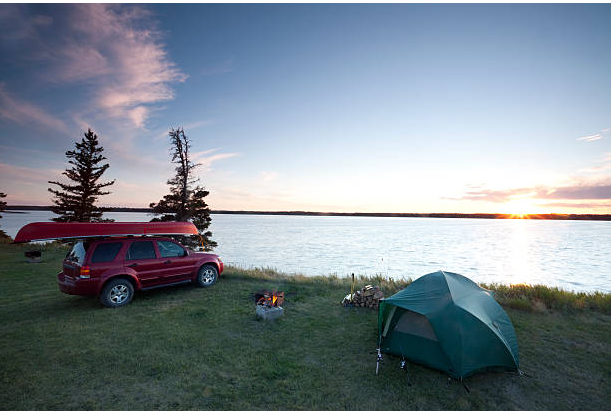 2. Essential Gear and Supplies
One major advantage of car camping is that you pack more gear and supplies than if you were only carrying a backpack. Consider packing the following:
Tent: Get a spacious tent that comfortably contains everyone. Also, ensure it has good ventilation so that you can enjoy the breeze of the campsite judiciously.
Napping Gear: To sleep nicely, get high-quality sleeping equipment. This gear includes bags, pads, and pillows. A warm and properly insulated sleeping bag is critical for an excellent night, particularly in cold weather.
Cooking Equipment: A transportable stove, cookware, and utensils are crucial for preparing food. Consider a camp kitchen setup with a fold-out desk for easy meal prep. Don't forget a cooler to keep your perishables fresh.
Meals and Water: Plan your meals and bring enough food and water for your experience. Consider easy-to-prepare food like dehydrated backpacking food or canned goods. Remember to convey a water purification machine or enough water tanks if the campground doesn't have a potable water supply.
Clothing: Wear layers to prepare for diverse weather. Even in warm weather, carry more layers, as temperatures can drop extensively at night. A waterproof jacket is a good addition in case of rain.
First Aid Kit: Ensure you have a simple package that includes bandages, antiseptic wipes, ache relievers, and any personal medications you may need.
Lighting: Headlamps and lanterns are beneficial for midnight activities. Choose LED lanterns, which might be more energy-efficient and long-lasting than traditional gas lanterns.
3. Camp Security and Organization
For a secure and enjoyable car camping experience, abide by the following guidelines when you've reached your chosen campsite:
Select a Level Spot: Set your tent on a level area to guarantee a restful night's sleep. Look for a level, clean space to sleep in the middle of the night to prevent soreness and rolling off your pad. Utilize the designated tent pads that the park has provided.
Campfire Safety: If campfires are allowed, follow the safety guidelines and confine the fire to the fire ring or other approved location. Always have a supply of water on hand in case you need to put out the fire when you're done.
Waste Management: Only bring what you need, and make sure your visit is forgotten. Bring recycle containers and trash bags to keep your campsite neat. To lessen your influence on the environment, adhere to the Leave No Trace philosophy.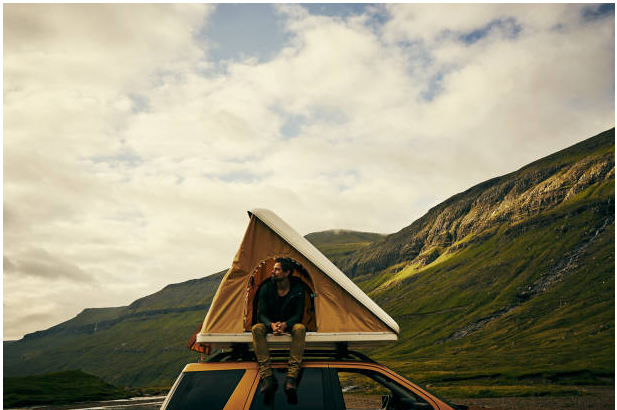 4. Enjoying Your Adventure
Car camping is all about having fun in nature while being close to your car. Unwind, take in your surroundings, and lose yourself in nature. Here are some additional pointers to help you get the most out of your car camping trip:
Seeing the Natural World: Use your car as a base camp and take day trips to nearby lakes, hiking trails, and scenic spots. You can go back to the comforts of your campsite each night.
Stargazing: Seeing the stars is one advantage of car camping. Bring a telescope or binoculars to look at the stars at night.
Photography: Capture the beauty of your environment with pictures. The best time to capture beautiful landscape photos is during the golden hour between dawn and sunset.
Conclusion
A great approach to introduce yourself to the world of outdoor adventures is through car camping. You can go on more difficult and remote camping excursions as you gain experience. Enjoy the accessibility and convenience that car camping offers for now, though!
Categorías
Tags