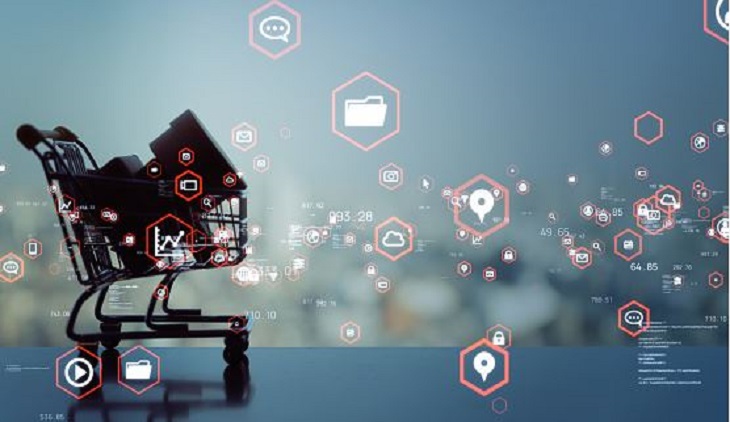 As you can see, people spend more time browsing online than watching TV or reading a magazine. With the increased number of consumers on the web, it is crucial to have an e-commerce website to handle significant traffic. The global e-commerce market was close to $1 trillion at the end of 2015, and it is expected to reach $4.5 trillion by 2021 with a compound annual growth rate of 16%.
A responsive E-Commerce software is the first step towards good web design, but it's still not enough to win customers' trust and admiration. You need your e-commerce website to be easy-to-navigate, aesthetically appealing, and have an engaging interface. There are multiple platforms where you can learn e-commerce, such as coding summer camps or e-commerce sites. We have discussed some importance of E-commerce webs design in 2021 below.
1- 24 hours available customer Services:
With the abundance of people shopping online increasing, it is more important than ever to provide 24 hours customer service. More and more customers are using online websites for various reasons, so it is vital that your website can handle any demand within a concise time frame.
2- The faster user's performance:
The website designers need to consider that what will happen if your e-commerce website load time is slow.
A fast-loading website has a better chance of getting more clicks, visitors, and conversions because the users are satisfied with faster page load speed. According to an average study made by Akamai, 47% of online shoppers expected a web page to load in 2 seconds or less. If your e-commerce website takes 3 seconds or longer to load, there is a 77% chance that visitors will leave without making any purchase.
3- Communicate well:
The importance of effective communication in business cannot be stressed enough. Communication develops trust between you and your customers; it allows you to create loyal relationships with them and gain their confidence when they hear about you from their friends.
4- Increase your brand visibility:
E-Commerce websites have the power to generate more people, which can lead to a massive payoff in profits if you successfully reach a large audience. The increased number of consumers on the web means that the competition will be fiercer than ever before, so your website must stand out from the crowd and bring in customers interested in buying what you are selling online.
5- Latest innovative features for an enhanced user experience:
Having latest innovative features like – multi-lingual support, responsive themes, single-page checkout (no refreshing), etc.
In your e-commerce website design can make it easier for customers to buy products services online. A great e-commerce website will always include features that make a customer's life easier and more convenient.
6- Easy to use:
With the number of options available in e-commerce stores, a store owner needs to ensure that their shopping cart software is simple to use and that customers don't have to go through lengthy registration processes. The user interface should be clutter-free and straightforward to find what they are looking for without any difficulty. This will ensure that customers return to your store again and again.
8- Mobile friendly website design:
71% of smartphone users expect sites to load within 4 seconds or less; 44% of visitors will move a website that takes more than 3 seconds to load, and 40% will not return. If you are trying to keep your customers satisfied, your e-commerce website needs to be mobile-friendly in 2018 because most people use their smartphones more often when compared with other devices. Google has also announced that they will rank the mobile version higher than the desktop version of websites optimized for single-page checkout & responsive themes.
9- Breadcrumbs navigation & filtering options:
One of the essential features to have in an e-commerce website is breadcrumbs navigation. Breadcrumbs are great for helping users understand their current location and let them know where they can go if they want to move backward or forward through your site. Many people don't bother with this feature, but it's a great way to improve customer experience on your e-commerce website. Your online store should also include filtering options so that customers can refine their search by product category, brand, etc.
10- Social media integration:
With more than 1.8 billion monthly active users, social media has become an integral part of our lives. It is necessary for e-commerce store owners to blend social sharing buttons on their website to share products with friends via Facebook, Twitter, etc.
Conclusion:
You need to keep in mind these essential factors while designing an e-commerce website in 2018. If you lose to follow basic rules like responsive layouts, mobile optimization, etc., then your e-commerce website is destined to fail. You can always hire a professional e-commerce web development company for this job because your online store's design will be with them not just today but also in 2021.
Categorías