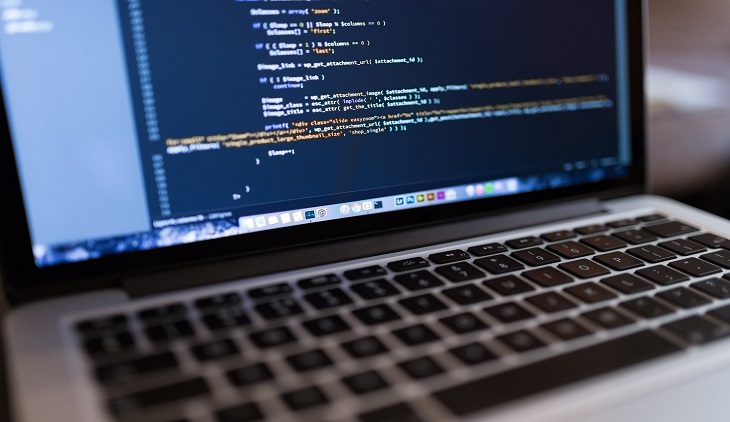 Integrating WordPress and Instagram will provide you and your business with a lot of benefits but you will need to first consider about the overall management of your WordPress website. You must know about the subject of the site as well as the genre or topic that your website primarily addresses.
Your website could be a blog that speaks about a specific topic or it can also be your showcase for your artwork exhibition. Apart from that, it can also be commercial website. Therefore, it is most important that you first choose a particular website design depending on the type of work that is actually being performed through and by your website. It is important to make sure that this design complements it.
Apart from that you will also have to choose the right one amongst a host of different themes precisely depending on the type of Content Management System as well. This will also help you a great deal to promote your business through the digital media in this modern world.
However, in this regard, you must also keep in mindthe impact that virtual life may have on your day to day existence. In addition to that, you will need to pay special attention to the design aspects as well as the aesthetics of your website. All these will ensure that you have a steady traffic to your website allowing them to have a better user experience and boost the engagement level of your consumers at the same time.
It is important for you to realize at this juncture that simply creating an impressive online presence is not adequate enough to drive increased traffic to your website. Besides having the best design and most gripping content, you will have to consider a large number of search engine parameters that must also be incorporated in your website.
As a result, all these consideration will help you to make your website more visible and easily found by the users who may be looking for your specific services and products.
Enjoy the benefits of a popular platform
Instagram is the most popular platform for the consumers in the social media network that claims to have more than a billion Monthly Active Users or MAUs. Almost the entire section of the social media community loves to be on this specific platform where they can share and post pictures. The benefits of it include:
This is a powerful visual platform where the vibrant and stunning pictures grabs the attention of the users, boosts their engagement and speaks a thousand words.
With conscious efforts, constant and deliberate measures to use Instagram you will be able to grow your blog which in turn will grow your income.
If you can generate a useful and relevant theme for your website it will provide a positive impact towards your brand's exposure and boost its presence in the online circuit. This will ensure that your website is flooded by your product photos.
One can have a look at everything that you post in the social media platform instead of having to look at one single picture. In fact, they will be looking at the best nine pictures and if they find anything interesting with what they see, chances are high that they will start following you.
The users will find it to be user friendly when they visit your WordPress website because they will be used to practicing it on Instagram. This will make them more addicted to your website and its concept and will delve deeper and surf through it thereby increasing your website traffic. You can also take help of experts like Gramblast to ensure you follow a perfect and productive digital marketing solution.
As WordPress happens to be the most robust platform to have different powerful themes to boost the traffic of loyal users, you can make the best use of it to showcase images especially if your WordPress site is photo-oriented. Instagram website theme is the most sophisticated way in which you can do that and integrate both for your business benefits.
With catch captions and hashtags viewers will find you and your picture far too easily as Instagram photos are all of high quality and resolution. It will grab the attention of the visitors and retain their interests as well. This will eventually boostthe overall SEO rankings of your website.
You will be able to monetize the website easily and start earning easily and steadily from it. When you post and share product images the prospective customers will be fascinated it and the design of your exclusive Instagram account for your WordPress website.
You will be able to use the diverse social media networks and channels for your marketing strategists worldwide and effectively manage the promotional requirements of your website. You will be able to tap all the resources of all of the social media channels to its optimum and also find innovative and creative ways to use it for your maximum benefits.
If you build a WordPress website that can be reached easily by the Instagram users you will be able to overcome all inherent challenges that are usually and typically associated with modern day business especially in the product marketing and advertising area.
Taking help of the experts to include the best and enticing social media content you can make the most of the power of Instagram as well as the WordPress website as you will be more easily available to your users using the large number of Instagram based themes for your WordPress website.
All these themes are most advanced and can render the best and most effective solution to make your WordPress websites really attractive and productive. If you integrate these in your business website you will have implausible incredible versatility and unequaled flexibility.
In a nutshell it can be said that in this modern day business you must use Instagram themes to make the best use of this visual oriented platform to ensure utmost degree of exposure for your website.
Author Bio –
Kristen Smith has been working on the importance of social media in marketing with thousands of real Instagram followers for her postings. You can visit Gramblast for more information.
Categorías