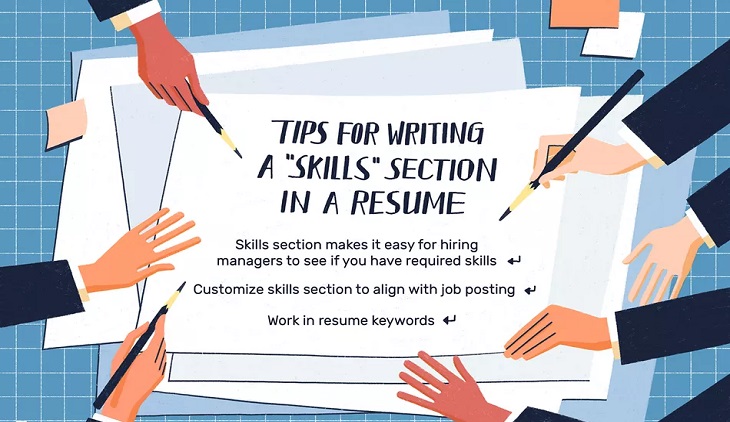 It's no secret that tech skills can help boost your career to the next level and help you earn a higher income. The hard part is deciding which tech skill is right for you and how to use that skill in your current career. You don't need to go back to school and become a software engineer to use technology to advance your career.
The beauty of technology is that it makes learning to code incredibly easy and affordable; most of the skills you want to know can be found for free on YouTube or educational platforms. Because it is so easy to learn tech skills, you really have no excuse to expand your arsenal and learn a skill that will make hiring managers reach out to schedule an interview.
A good way to find tech skills that are best suited for your industry is to look at job postings for your position (or the position you want). Many job postings have preferred qualifications that will increase the likelihood of employment. Learning the skills companies want is the best way to guarantee future employment and avoid feeling obsolete.
Once you've decided what new skill you want to master, it's time to decide how you are going to learn it. Today's students have countless options to choose from. However, one platform that is disrupting the status quo of higher education is Edstutia. With Edstutia, you can acquire the proficiency in business and technology that you need to land a great job with upward mobility.
Data Analytics
No matter what industry you are in, data plays a key role in the decisions your company makes. Even basic data analytics can improve your performance in your current position. Teachers can use data to focus on skills that students are struggling with instead of wasting time repeating old concepts. Sales managers can use data to identify key similarities in their most successful accounts to identify similar clients that could yield similar results. By delivering key data metrics to your superiors, you can demonstrate your value and become the go-to source for information.
There are also higher levels of data analytics where you can learn to truly become a data guru. Data scientists often work alongside machine learning specialists who work on artificial intelligence software. AI is capable of learning by itself because it is constantly collecting and analyzing data. This assessment of data helps AI programs to develop new insights that may even be above human analysis.
A good example of this technology put to good use is D6 VR, a company that leverages virtual reality and AI to improve the information analysis and information process. D6 VR's solutions facilitate more effective and efficient information analysis, and clearer and more memorable presentation.
There are so many ways to learn how to analyze data it can be paralyzing to pick a route to go down. Study Data Science provides an overview of the various careers and skills needed to take your data skills to the next level. Odds are, the data you need to improve your performance is already collected for you; the next step is to turn that data into conclusions.
Basic HTML
Hypertext markup language, more simply known as HTML, is the language that sets up web pages into organized and useful images. Without HTML, the Internet would merely be a whole bunch of text with little organization or diversity. HTML is useful to more than just web designers. HTML is also an important tool for anyone who wants to grow their online business. If customers can't find you on the Internet, it will be hard for them to make their way into your store.
HTML helps organize the data on web pages into a hierarchy that helps Google and other search engines send you desired results. HTML is also essential for landing pages and email campaigns. Salespeople can use HTML to boost sales by sending creative emails rather than unadorned cold emails.
Search Engine Optimization
Another simple tool that you can learn easily is search engine optimization or SEO for short. SEO is another way to help your company find its way to the top of Google's search page. SEO is a skill bloggers, salespeople, and advertisers can use to increase the traffic to their site.
SEO is a nuanced profession that involves many facets. Simple tricks like taking advantage of alt text for photos can boost your rankings enormously. Even SEO experts are continuing to find new ways to enhance SEO practices.
Learning Tech Skills Is Easier Than Ever
Tech skills are needed so much that companies are creating coding bootcamps to quickly build tech skills. In a matter of months, you can learn all the skills to be a web designer, data scientist, or software developer.
Don't Forget Soft Skills
Tech skills are hot button topics that employers look for, but they need to be accompanied by personal skills that help you make a connection with hiring managers and the people around you.
An exciting new way to work on those soft skills is via VR. Foretell Reality, for example, offers solutions that realistically simulate business and entrepreneurial situations to help the student improve their networking and negotiation prowess, among other soft skills.
Too often, qualified candidates aren't offered the job because the current team gets a better vibe from another candidate. While it may not be fair, unfortunately, it is a reality. With solutions like those offered by Foretell Reality, that won't happen to you!
Categorías
Tags