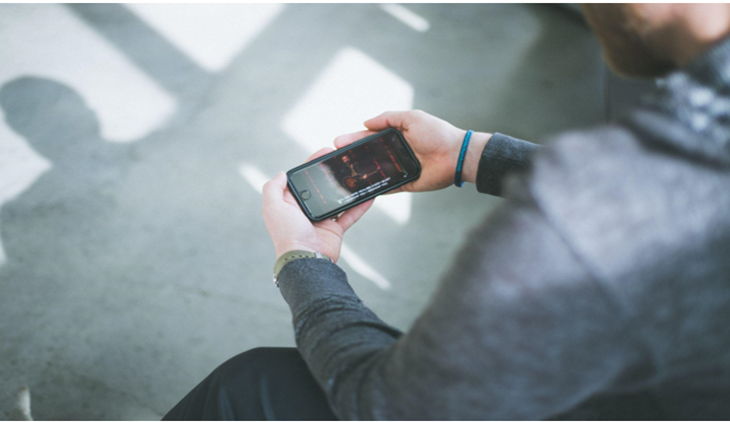 Are you tired of advertisements for destroying your favorite moments and shows? Do you want to get rid of it? Do you want to learn how to stream on your phone ad-free?
In today's era, where technology rules people's lives, entertainment has become part of people's lives. You can access unlimited TV shows, movies, music, and documentaries via streaming platforms. All in one place, like Netflix, Hulu, Spotify, Disney+, and SlingTV on your phones.
However, while these streaming services have revolved, people's perceptions also changed. Everything is perfect about streaming platforms except one drawback: ads drive in and disturb your watching experience.
If you are reading this, then you are apparently searching for a method to eliminate ads from streaming on your cell phone. It is disruptive and annoying to watch long and multiple commercials while enjoying your streaming.
And sometimes ads ruin your favorite moments in the end, so you must watch the scene again. The great news is that you can enjoy ad-free streaming. In this blog, we will show you some ways to grab this.
1. Subscribe to the Premium Plan
The most simple and easy way to eliminate ads while streaming on your mobile is to get the premium subscription plan on streaming platforms. The premium services provide ad-free choices for payment, and it is worth it for eager streamers.
Famous platforms like Netflix, Amazon Prime, and Hulu provide cost-effective subscription plans that offer ad-free watching content. You can watch uninterrupted shows and movies via these services.
For Instance, the standard plan of Netflix costs you $13.99 per month and offers high-resolution streaming and the option to access accounts on dual screens simultaneously. Likewise, Hulu offers you an ad plan for a cost of $11.99 per month, whereas Amazon Prime allows you to watch ad-free shows for $8.99 per month.
2. Purchase a VPN
Utilizing a VPN is another amazing way to access ad-free streaming on the smartphone. A VPN turns out to be useful when you wish to get content that is restricted, and it provides ad-blockers that identify and stop ads at the same time.
A VPN links your mobile to a remote server that disguises your IP address, making you reside in various regions. This will help you to bypass restrictions and stream content from anywhere worldwide.
For example, Hulu is geo-restricted in Thailand, and you want to get Hulu. You can access content via a Hulu en México VPN. You can buy VPNs by searching for them on the app stores or purchasing them directly from their website. Always check for a reliable VPN service that will provide you anonymity and encrypt your data.
VPNs like PIA even possess built-in ad-blockers. After activation of the VPN, all your traffic is encoded, making it difficult for attackers and potential harm to access the data.
3. Ad-blocking Browser
Another best option to consider is installing an ad-blocking browser app on your mobile. These kinds of apps stop commercials from getting in your way.
For example, AdGuard is an ad-blocking app that you can install on mobile and desktops. It drives away the number of ads that turn up on your browser by blocking them. So you can get a flawless streaming experience without interruptions.
Ad-blocking web pages work by identifying and eliminating ads on web pages before they pop up on your screen. These browsers address nearly all kinds of ads, like flashing ads or pop-ups that will likely ruin your streaming.
Additionally, the AdGuard app also features Privacy Protection and strains out tracing and spiteful websites to protect your data.
4. Use Third-Party Apps
Many want to avoid paying for ad-free platforms, but you can still access streaming services by opting for third-party apps. These kinds of apps provide ad-blocking features, too.
There are various apps available in the app store that do not demand a subscription and offer an undisruptive streaming experience without ads. Furthermore, it is important to be careful about these apps because some are not completely safe and legitimate.
One of the most popular apps to eliminate ads is AdBlock Plus, which is available on Android and iOS. This app eliminates pop-ups, banners, and video ads that show up while watching shows.
With AdBlock Plus, you can have a good experience of ad-free streaming on the mobile. You can also give a uck to Blokada or DNS66, the other two apps for removing ads.
5. Use YouTube Premium
Lastly, there is no doubt that YouTube has been an old streaming platform for many years and is one of the most popular and easy-to-go video apps globally. Unfortunately, it is also covered with ads, and video commercials can basically ruin your mood and streaming if they aren't eliminated.
Then, this news will improve your mood; you can access ad-free streaming by subscribing to YouTube Premium. As compared to other platforms, the subscription is low; the monthly fee is $11.99, so it is worth taking this lottery as a hardcore YouTube customer.
Wrapping Up
Living in a world where advertisements are seen to be everywhere, it is fair enough to assume that streaming services are not safe from inconvenience. You can stream Peacock TV en México ad-free and never struggle with annoying and frustrating long ads in various ways, as mentioned earlier.
Categorías
Tags