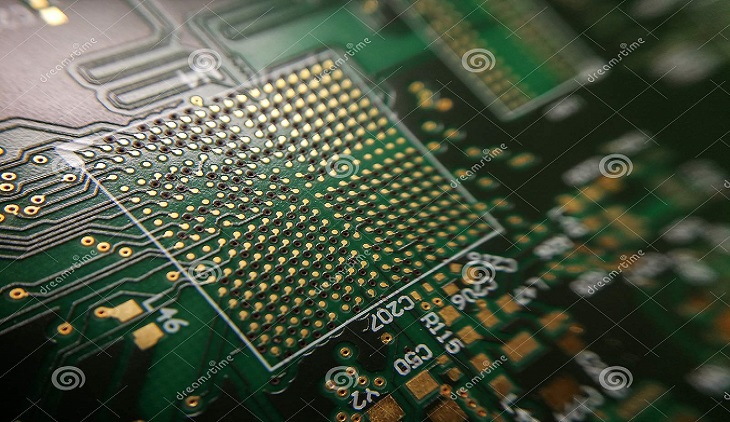 One of the fastest-growing PCB technologies is high-density interconnect PCB. It has a higher circuitry density than traditional PCBs, allowing designers to place more components on both sides of the raw PCB if desired. It has blind and buried vias, as well as micro-vias with a diameter of 0.006. The higher density allows designers to place smaller size components with a shorter distance between them. Resulting in less signal loss and crossing delays and faster signal transmission from one component to another. This device can reduce the weight and general dimensions of the product while also improving its electrical performance.
Forecasts from Market Research Future, The global high-density interconnect PCB market value was USD 8,683.9 million in 2018 and is expected to grow at a significant CAGR of 12% with a high density Interconnect market size of USD 15,600.6 million between 2018 and 2023.
The market for high-density interconnect PCBs is growing due to a high demand for energy-efficient, smaller, and high-performance PCBs. This leads to the overall electronics industry producing smarter, smaller, lighter, and faster products. These high-density interconnect PCBs are widely used in touch-screen devices, mobile phones, laptop computers, digital cameras, and 4G network communications. It's also commonly found in medical devices and equipment, as well as various electronic aircraft parts and components.
Shortage of raw material while COVID-19 outbreak slower growth of market
To control the spread of the virus, most governments imposed lockdowns and stringent rules on the public. Such as transportation bans, closures of public places, closures of manufacturing industries, and limited hours for retailer businesses. Manufacturing industries face numerous challenges as a result of these factors, including supply disruptions, a lack of raw materials, and a labour shortage, which causes a halt in production.
These factors contribute to the global economic downturn. The pandemic has had a significant impact on the electronics industry. The COVID-19 has a significant impact on the majority of electronic components imported from China. As a result, the shortage of raw materials imported from China causes a delay in the production of High density interconnect PCBs.
As a result, the high-density interconnect PCB market suffers as well. Furthermore, the market is rapidly expanding due to the lifting of lockdowns and the reduction of corona cases. The introduction of new technologies is expected to boost market growth in the coming years.
Rising consumer electronics sales to benefit market growth
The rising demand for energy-efficient, smaller, lighter, and high-performance PCBs, as well as rising consumer electronics sales, are driving the growth of the high-density interconnects PCB market. Growing trend in the automobile industry toward sophisticated safety systems, autonomous driving, and miniaturisation of electronic devices is accelerating market growth. The growing demand for consumer electronic devices with good power performance, combined with larger colour displays, necessitates larger battery space while reducing PCB space in these devices.
HDI PCB has several advantages, including the use of fewer materials and boards in its construction, increased efficiency compared to traditional PCBs, very little construction time, higher output, and improved device performance, all of which are driving market growth. However, the manufacturing cost of high-density interconnects PCB is prohibitively expensive, impeding market growth. Furthermore, the lack of skilled expertise in the manufacturing of high-density interconnect PCBs is a major challenge to the market's growth.
Widening applications across healthcare industry to drive market growth in foreseeable future
The increased use of HDI PCB in the healthcare sector is expected to create an opportunity to boost market growth. Furthermore, manufacturers are becoming more aware of the higher circuitry density of HDI PCB compared to traditional PCB, because HDI PCB allows designers to fit more components on it, which is a high-density interconnects PCB market opportunity for manufacturers to boost market growth. The number of automotive applications, such as advanced driver assistance systems, GPS navigation, and infotainment, is increasing market growth.
Because of the widespread use of high-density interconnect PCBs in electronic applications such as smartphones and computing market sectors, the consumer electronics segment accounts for the largest market share. Furthermore, the automotive segment is expected to grow at a significant CAGR as a result of increasing digitalization of cars and advanced technologies toward autonomous and connected vehicles.
North America to remain dominant in terms of revenue and market share
Because of the adoption of advanced innovative semiconductor technologies, North America has the largest high-density PCB market share. The high revenue generation potential of the automotive and consumer electronics industries is propelling market growth in this region. During the forecast period, the United States is expected to hold a significant share.
Because of the presence of several electronic device manufacturing firms and the availability of low-cost technologies, Asia-Pacific is expected to be the fastest-growing region in the global market. India, China, and Japan are the leading countries in this region in terms of market share, and this trend is expected to continue during the review period.
Categorías
Tags